We Go the Extra Mile To Make Your Business Smile!
Quality Communication Solutions at Budget-Friendly Prices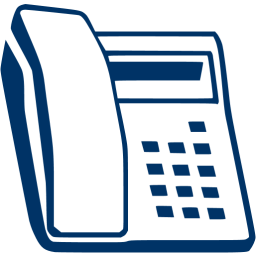 Reliable Communication Solutions
Next Degree Communications Company has 20 plus years of industry experience. We offer affordable communication solutions for any-sized business. We are a technology integrator. We use the latest technology in the communications market and make it work for you. We ensure your communication is always up-to-date, fast, and secure.
Our team always strives to bring the most reliable as well as the fastest solutions to meet your business telecommunications requirements. Whether you're looking for a traditional phone system or a cloud system, we can offer it all to you. All our systems are enriched with unique features. We give you all the training and support that you need. We go the extra mile to make your business smile, and that is our motto.
We are your local provider for phone needs, including cloud systems.
Our team works on cutting-edge solutions for any-sized business and helps increase their net profits.
We provide traditional, SIP, cloud, and other business telephone solutions.
From cloud-based to traditional phone systems, we have it all. We are connecting the world daily, and can help you too!
Trained, Certified, and Affordable
Most of these solutions are designed and used by large enterprises with deep pockets. That's where we come in. Our team of engineers brings these solutions, which work for all clients, regardless of their economic constraints. We have the right skills to execute the solution. Our SIP Trunking solutions can reduce monthly phone bills by 50% and the increased cost savings can quickly offset the cost of a new phone system.
Our Voice over Internet Protocol (VoIP) will allow your team to place a call over the Internet.
Traditional Phone Systems
We will build you a private network so that your team can securely communicate with each other.
Our SIP Trunking solutions can reduce monthly phone bills by 50%.
iPECS Cloud's unified communication platform will ensure a smooth workflow to boost your productivity.
In any business, what matters is not what you do, but how you do it. For us, it's about the what, the how, and the why because we care about our customers and their needs. Delivering our services on time is our priority. With over two decades in business, we have both experience and the know-how to complete our projects successfully.